With a focus on children and young adults dealing with ADHD, learning disabilities, executive functioning deficits and twice exceptionalism, NEST Psychological is about guiding individuals in creating positive changes in their lives. However, we are not just about helping children and young adults with their problems. We offer parents consultations for how to be an effective advocate for their child in parenting and special education, as well as in the world at large. 
Founded in 2018, NEST Psychological brings an expertise in Neuropsychological, Early childhood, and School Testing. This foundation allows us to maximize our effectiveness in helping children excel in our society no matter what needs or disabilities they may have. We highlight your child's individual strengths and weaknesses in a practical and easy to understand formal.
---
Our Team
Sarah Bald, PsyD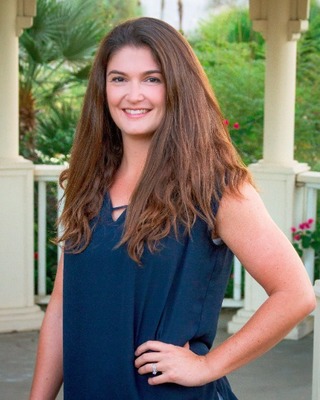 Sarah Bald is the founder and lead psychologist of NEST Psychological. Dr. Bald obtained her Doctoral and Master's degrees in Clinical Psychology at the Arizona School of Professional Psychology. She completed her pre-doctoral internship with the Avondale Elementary School District in order to fully understand and appreciate the learning environments of her clients. She completed her post-doctoral fellowship at Beljan Psychological Services where she continued to practice after licensure. ‍

Dr. Bald's clinical experience includes pediatric neuropsychology, child and family psychotherapy, and parenting. She also assists families in navigating the special education process through education and advocacy. Dr. Bald has presented her research at the annual scientific conferences of the American Neurological Association and the Gerontological Society of America. She has abstracts published in The Gerontologist and the Journal of Neuropsychiatry and Clinical Neurosciences. Her research interests include lifespan development, twice exceptionalism, and Attention Deficit Hyperactivity Disorder.
‍
Dr. Bald is a member of the American Psychological Association (APA) and the Arizona Psychological Association (AzPA). She currently serves as the co-chair of the Early Career Psychologist Committee for AzPA and has held other various leadership roles in the psychological community.
Dr. Baxter
Dr. Baxter is the designated office greeter at NEST Psychological, although most days you will find him sleeping on the job. He particularly enjoys pets, biscuits, and long walks. Dr. Baxter is very docile and good with young children and has been known to help in session. If you or your child has an allergy or fear of dogs, please let us know. We're happy to give him a day of R&R at home.